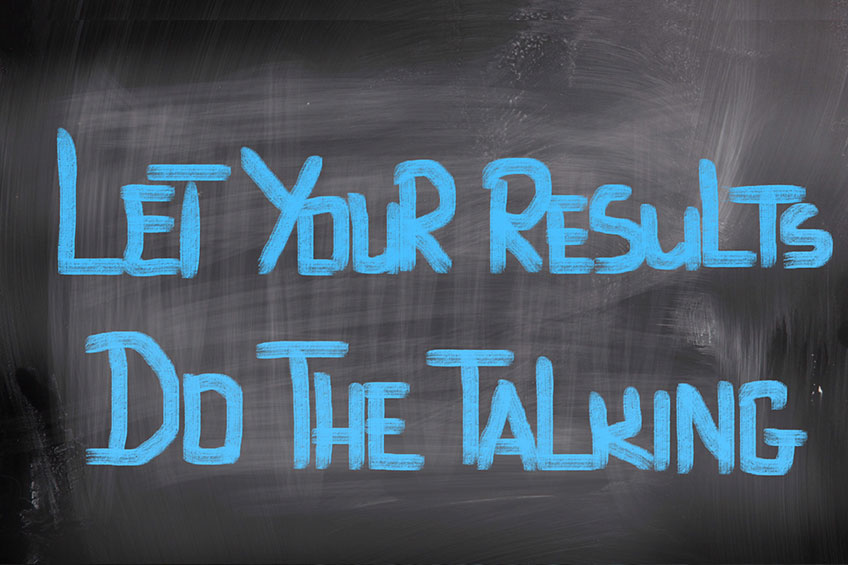 What Clients Are Saying
"Hi Frank,
Just wanted to send you a quick update. The system is working its beautiful magic, record new patients this week – 9 to be exact! Thanks for all your great work and hopefully I will get you some new clients too.
Danielle DeVivo, L.Ac.
Saratoga Springs, NY


I had a bad experience with a previous SEO company. I had used a company that was geared towards my dental profession specifically. What it got me was paying a lot for little to no results. In fact, the only time I saw any life to this company was when I decided to end my contract with them.
I was referred to Frank Prieto through some mutual friends in the website/SEO field. He revitalized my site, and with both of our heads, brainstormed to think outside of the box to look for ways to increase my SEO even more. He picks up the phone when I call. He calls back when he's not there. I don't look at Frank as someone I pay to do the work I need him to do. I look at Frank Prieto as an advisor and partner in how I market my dental business. My business is better because of his skills.
Dr. Max Zaslavsky, DMD
Fort Lauderdale, FL


Frank's ability to get results for his customer is guided by his ethics. He will protect you and himself while your business increases. At first I was concerned because I thought I would need to devote hours upon hours helping Frank create this Chiropractic website – like you have to do with most designers. But I was relieved when I found out that all the content is provided by him. I inserted my ideas to personalize my website, but all the content (he calls it strategy) was developed by him.
The bottom line is now I get more new patients from the internet. I have a website created for a health professional with search engine optimization that attracts new patients on an ongoing basis.
Dr. Steven Goldfarb, D.C., C.A.
West Orange, NJ


Hi Frank,
Things have been going great! I'm averaging close to one new patient contact per day! Many of those contacts end up coming in for treatment. I've had two record weeks in a row and have already doubled my average number of patients per week. It looks like I might also become the primary referral for the universities student health center – largely due to the increase in student appointments coming from the website. I'm really happy with the results of your services so far.
John Frink, L.Ac.
Davis, CA


I have been working with Frank Prieto for several months now and am happy with the Google Adwords work that he has done on behalf of my business.  He is always helpful, courteous, and thoughtful.  He is definitely a professional and he is forthright and his expertise is exceptional.  I highly recommend Frank and am thankful for the help he has offered me.
Reisa Mehlman
Ballston Spa, NY


"Dear Frank,
I am writing to you to thank you for the marketing strategies you implemented in our business. We have received many compliments about our website and we are happy to be on the 1st page of Google for our main keyword. Thank you for always addressing our concerns and answering all our questions throughout this whole process. It has been a pleasure dealing with you not only because of the results we're seeing but also for the attention you gave us. I will be recommending you to any one in need of marketing help."
Oved Leon, President
Leon Cabinets Corp.
Miami, FL


"The time and money that I spent working on SEO and setting up a Google AdWords campaign with Frank Prieto is without question the most effective and efficient advertising investment that I have ever made. If you are considering hiring Frank as your marketing coach or to run your internet marketing campaign I highly recommend that you do so. He is incredibly knowledgeable in his field and exceptionally generous with that knowledge."
Scot Taylor, L.Ac., Dipl.Ac., MSOM
San Antonio, TX


"Hi Frank,
When a friend told me you had tripled a woman's business I was a bit skeptical, but 7 months later my business is doing great thanks to you. Your marketing strategies really work!
I also appreciate your business knowledge, but what I appreciate the most has been your integrity. When you talked me out of getting involved in the other business venture I wanted to pursue, you actually turned down an opportunity to make more money. You said it wasn't in my best interest because there was no market for it. Thank you for your honesty.
I have recommended you to all my clients, family and friends… And I tell them "You will be in good hands with Frank." He has all the great intentions that you want… and that is to see you succeed. I tell them– if you want your business to BOOM! call Frank."
"PS– Today CitySearch called to congratulate me as Forrest Pilates was voted #2 of the top 10 best for 2008. Thanks again."
Maria Forrest
Forrest Pilates
Miami, FL


"A friend was using Frank for SEO work and had nothing but wonderful things to say about him. I had just had several bad experiences and really needed a partner who would be there for me and explain clearly what was needed on my part and stick with the job.
I spoke with Frank on the phone where he spent ample time answering questions and offering solutions to why my web page was on the 4th PAGE of google instead of the 4th spot.
Frank seemed to have a handle on things so I took a chance and hired him for 6 months. Boy, am I glad I did! Not only are we on the first page again but our new calls are at an all time high.
Frank is never more than a phone call, text or email away. He is quick to respond, detailed and thorough in his work. I feel that Frank offers tremendous value with SEO and Google Adwords work and I've suggested him to several close friends."
Nick Pavoldi, President
Bodywork Professionals
Albany, NY


I recommend Frank to anyone who wants to grow their business. The web site consistently draws people to our clinic, 2-3 per month. It has paid for itself many times over. At first I had no idea if the website would even pay for itself, but I instantly liked Frank and trusted he could do the job. Frank is very conscientious if I call him he calls back with a solution immediately and he's a ball to work with. Anyone whose been in business a decade or longer will understand how hard it is to find a real person online. Most are spindoctors and people who over-promise. Frank is not a robot. He's a living, breathing passionate person who makes your project (i.e. marketing) his own.
Scott Paglia, L.Ac.
Bellingham, WA


"Dear Frank,
I just wanted to take the time to say thank you. You have been like an angel sent to me. I have learned more in a few hours with you than I learned in many years of marketing classes and courses. You're teaching me real knowledge that can be applied immediately with immediate results. Not only are you helping me bring in new patients, you are saving me a ton of money in advertising by showing me what really works and what just drains my pockets.
The money I have spent with you I have saved tenfold by eliminating ineffective marketing. Who could of thought I could build up my business this easily? Your professionalism and genuinely caring personality are the cherry on top of the sundae! I know people sometimes complain about spending money on a service like this… but quite honestly I can't afford not to have your services.
By the way, today I saw 16 patients! That's my best day ever. From the bottom of my heart, THANKS!"
In Health,
Kimberly Marin AP, RD
Acupuncture Physician and Registered Dietitian
Davie, FL


"Frank,
Thank you for producing our direct mail promo package in record time. It's truly a pleasure to deal with someone that understands Direct Mail Marketing like you do. I've finally found someone who gets it."
Brian Gibson, Senior Partner & Founder
MonopolizeMarketing.com
Lighthouse Point, FL


Based on the referral of a trusted fellow acupuncturist and friend, I decided to give Frank Prieto's marketing system a try. I was impressed with the results within the first month. Before I started using Frank's system I was seeing around 10 – 15 patients per week. Within a year I was averaging at least 35 patients per week. Currently, I will have weeks where I see 50 or more patients in a week.
Frank's marketing will bring you new patients. It is without question, the growing factor behind my practice. It will easily pay for itself and very fast.
John Thacker L.Ac.
Blacksburg, VA


"For the past few months, I have been fortunate to work with Frank Prieto on my website and marketing my business. His straightforward and honest communication style immediately won me over, and I have been continually impressed by his vast expertise and knowledge. Frank and I have been working on revamping my website to make it more marketable, and although we are still in the midst of refining it, I am already attracting more interest from my website in the past three months than I have in a year-and-a-half!
Frank's marketing knowledge is current and comprehensive, and the diligent and consistent effort he put into understanding the unique marketing aspects of my field further convinced me that he is someone that I trust to advise me on how to grow my business. I have very little business marketing experience, and Frank made a complex and unfamiliar subject understandable and fun. He has motivated and encouraged me throughout the process, and I often felt that my business was a top priority for him despite what other commitments he may have had. I trust him completely with the marketing of my business and look forward to our continued work together."
Kellie Ffrench, Ph.D.
Licensed Psychologist
Casselberry, FL


[UPDATE #1] : Hi Frank
Hope you are doing well!  Just wanted to let you know that I am now #14 on the google search, on page 2.  And I have spoken to two prospective clients today that found me on the internet.  One of them said that she decided to contact me because my website "spoke to her"! Thank you again for everything. I am still working on my to-do list, but will get in touch when ready to tackle the blog.
Take Care
Kellie
[UPDATE #2] : Hi Frank! I'm on page one of Google, number 10! And I have gotten two new clients in the last few weeks! Thank you!
Take Care
Kellie


"I SO totally appreciate all the information I get from you, my site and blog are positioned better than I could hope for, because of the information I've gotten from your course.  Thank you for the great advice over these past two years, looking forward to your next move."
Dia Vickery, PhD(Theology), LAc
Tarzana, CA


"Frank, within 2 weeks of the website going live the calls started coming in. I should have done this a year ago. Now that I'm on the first page of Google I realize how bad my Yellow Page ad was doing – which I won't be renewing this year. Thank you for the marketing advice and all the search engine optimization work. This stuff really works.
Joel Barrero
Miami Rope & Chain


"Frank,
Your marketing work has made all the difference for me in 2008. Hearty THANK YOU!
Warren Miles, A.P
Licensed Acupuncturist
Allentown, PA


"Frank,
Starting my own business was a difficult decision. I was very passionate about what I do, but I had no experience in marketing.
A chiropractor I know advised me to give you call. I have to admit I was a little skeptical in the beginning to invest money into something that I was not sure was guaranteed. I am so glad that I did!
Within the 1st month of your help, patients started rolling in. Each month that goes by, my patient (and profit) number gets greater and greater. Everything that you predicted would happen most certainly did, plus more.
Frank you have been so helpful to me through everything. You are always there to answer any questions, and always give me superb advice. I will recommend you to any business owner who wants to be successful. I will always have you be a part of my business."
J. Catlett, A.P
Jacksonville, Florida


"Dear Frank:
This letter is long overdue as I have been meaning to thank you for the great work you have done with my website. I know my old website was in such bad shape you had to start from scratch and for that I am totally grateful.
Time after time you have gone above the call of duty and I want you to know that all your efforts have not gone unnoticed. I realize that my neurological mental health business is not easy to understand, let alone needing to explain it, but you embraced it and you did a fantastic job. Thank you for showing such interest in what I do and all your encouraging words. It's easy to see that you enjoy your work and that you are good at it.
Another reason for writing is to thank you for your continuous flexibility. I know that at one time we were almost in full swing and due to a personal situation we had to slow down for awhile. I am very grateful and I admire how you quickly took action to do what you could and patiently waited to proceed. I apologize for the inconvenience it caused and I also appreciate your kindness and understanding which I also needed at the time.
Not to minimize the above, but equally as important, I need to confess that you have been completely "dead on" with what my business needed with regards to maximizing the website to its full potential when I was hesitant. Each time you explained the plan you highlighted the benefits of exposing my business. I thought of it as selling and you helped me understand that we were providing a service. I turned the corner and I now see your point. So thank you again for your diligence and persistence.
I look forward to working with you and I will continue to recommend you as I have already. I wish you much success in all you do and may you enjoy good health as you continue to express your passion."
With my best regards,
Diane Ventura
Attaining Balance
Winter Park, FL


"Just started reading the first lesson and want to say thanks already!  I have been at a loss as to how to optimize my website. I'm going to do your website lessons ASAP to incorporate your strategies.
Thanks and have a blessed Christmas."
Nancy L. Corsaro, L.Ac.
Carrollton, TXs


"Dear Frank,
The advice and suggestions that you gave us to improve our Annual Report really made a difference in the final outcome. With the improved images and the high-end quality printing and binding our Annual Report was a big hit."
William Urbizu, Assistant Director
Miami-Dade Public Library System
Miami, FL


"Hi Frank,
Thank you so much for getting my acupuncture practice up and running. The website you designed for me and your skill at site optimization, not to mention your marketing skills, continues to bring in new clients to my practice on a regular basis. Your warm but professional manner and your integrity set me at ease at a time when my anxiety level was quite high. Just starting my acupuncture practice seemed overwhelming at times. Luckily I found your website.
Your marketing campaign strategy is still my primary source for new clients. Once you put my website online, all I had to do was sit back and answer the phone. Thank you so much for making my transition into private practice a relatively smooth process. I am continually amazed at how well your web marketing strategy works at growing my business. Thank you for continually going that extra mile to get the job done."
Alida van Heerden, AP
Manhattan Acupuncture Clinic
New York, NY


"Hi Frank,
The magazine looks GREAT! Thank you. I am very happy with your marketing services and products."
Tiffany Brown, Graphic Designer-SE Region
Prudential Florida WCI Realty
Fort Lauderdale, FL


"Frank, you rock!!!!
Just so you know, your website and marketing are BLOWING ME UP!!!! my phone is ringing like crazy, more people are coming in from all over the place!!! they love the coupon, they love all the info on the site, and im so happy!! thank you!!!! its really amazing, you said it would take about a month, and your right…its just blowing up..so please keep doing whatever it is your doing….BECAUSE ITS WORKING!!!!
PS– The most interesting thin… so many FEWER cancellations…i think people see more value in what i do now because of the site. I dont have to work as hard now to reschedule them or "stalk them"… they just show up, and come back. This week>>??? busiest ever… 106  (and friday i still could add more, a few openings still)
Thanks again."
Brad Whisnant, L.Ac.
St. Helens OR"


"Frank,
I personally want to thank you for going the extra mile on every project we hand you. It is a pleasure to deal with an experienced marketing expert like you, whom can foresee problems before they occur and make the necessary recommendations that have saved us time and money. Thanks again and keep up the good work!"
Osvaldo "Ovi" Guerra
Oliva Cigar Company
Miami, FL


"Frank Prieto's search engine optimization program is designed specifically for alternative health care practitioners and their unique needs.  He understands the search engines and how to work with them without penalty.  He has been able to achieve results that appear stable, and that is very important to me.  I have watched my SEO steadily climb (based on the most common query in my demographic) from page 9 to page 2 in a matter of weeks with continuing improvement.
Great job, Frank!
David Brochstein, L.Ac.
Dallas, TX


Frank, your SEO knowledge and expertise has helped me avoid many costly mistakes, saving me a lot of time and money. Thank you!
Peter Games
Acupuncture West, LLC
Boise, ID


"Dear Frank,
I think I underestimate the feeling of security that comes along with a trusted professional like you. I am at the moment going through a nightmare with a provider on the island that is giving me the worst feeling I have with a big order. And to top that off the order is for a new and very big client.
I should have let you handle this project from start to finish. On important jobs in the future I am sure not to make this mistake again.
Regards and God bless…"
Hans Hagen
Hagen Advertising
Curacao, Netherlands Antilles


"At the beginning of the year I was feeling the need to expand my online marketing presence, but felt very intimidated by the vast and endless world of the internet.  Working with Frank has helped me take small manageable bites off at a time at my own pace.  He brings a wealth of knowledge and experience to the table, is supportive, and is an excellent teacher. Thank you, Frank!"
Jordan Hoffman, L.Ac., Dipl. OM
Los Angeles


"Frank,
I wanted to let you know that you did a great job with my web site. I'm very happy with the way Sean went out his way to address everything very promptly and to bring to life the functionality just as I had envisioned it.
But that's not all… Your direct mail marketing advice gave me the extra insight that will help me accomplish my marketing goals. I'm looking forward to working with you on my next project."
Alberto Gonzalez
Just 2 Group
Miami, FL


"Frank, yours is by far the best step-by-step marketing coaching I've seen! I can't thank you enough for everything that you've shared! You're the best!
Many thanks,"
Anca Marinescu, LAc
New York, NY."